Are you in the U.S.?
Check out our brand new curriculum that makes NGSS implementation easy and successful: SmartNGSS.
A research-based interactive curriculum designed to help you implement Three-Dimensional instruction fully aligned with the Next Generation Science Standards (NGSS) curriculum.
With SmartNGSS, students engage in science and engineering practices to build an understanding of natural phenomena while they learn core scientific ideas and identify cross-cutting concepts in multiple real-life contexts.
Simple implementation by districts and teachers:
Broad and deep coverage of the standards: both Discipline Specific and Integrated alignments are available.
All instructional materials are provided in English and Spanish.
Learning with understanding derived from educational rigor and research: faithfully following the 5E Instructional Model through activities in the three dimensions of the NGSS.
Ease of use in leveraging the digital platform: improved Instructional Management Tools help educators teach science using digital technology.
Interactive content with real impact on student learning: fully interactive content, including videos, animations, simulators, self-corrected activities…
Paper companion: for students without computers in the classroom and for revision or study.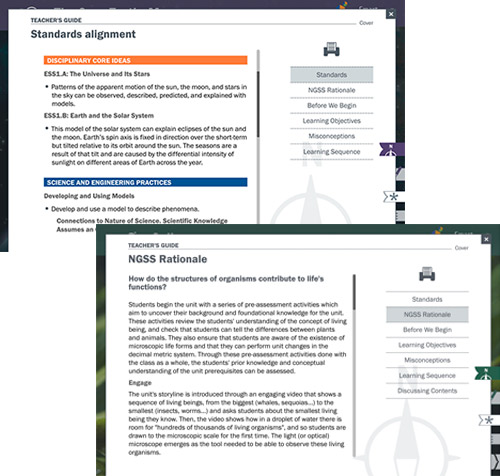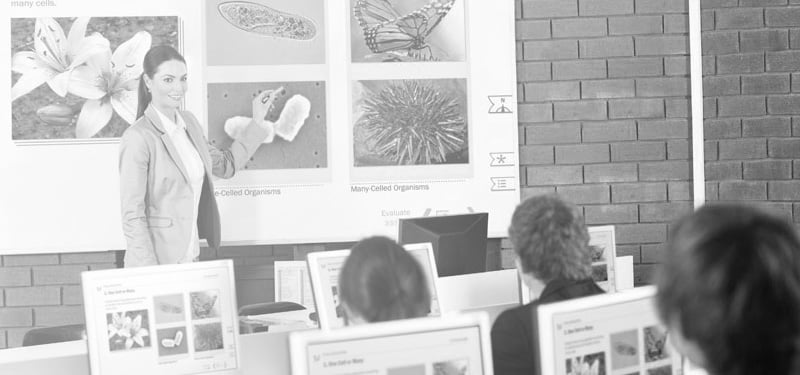 With SmartNGSS your transition to the NGSS has never been easier!
For more information, visit