Science Bitsek curriculum osoa eskaintzen du irakaskuntza ertaineko zientzietarako (10 eta 14 urte bitartean). Beraz, Science Bitseko materiala testuliburu tradizionalen ordezkari gisa erabil daiteke.
Gainera, Science Bitseko edukiak ordena daitezkeen ikasgaietan antolatuta daude eta irakaskuntza ertainerako zientzietarako curriculum zehatz bat osatzeko balio dute. Begiratu bat eman gure curriculum lerrokatze zerbitzuei.
Irakasleek haien ikaskuntza-sekuentzia propioak antola ditzakete edota ikasle talde desberdinei eduki ezberdinak eskaini, ikaskuntza askotariko maila eta ezagutzara egokitzeko helburuarekin.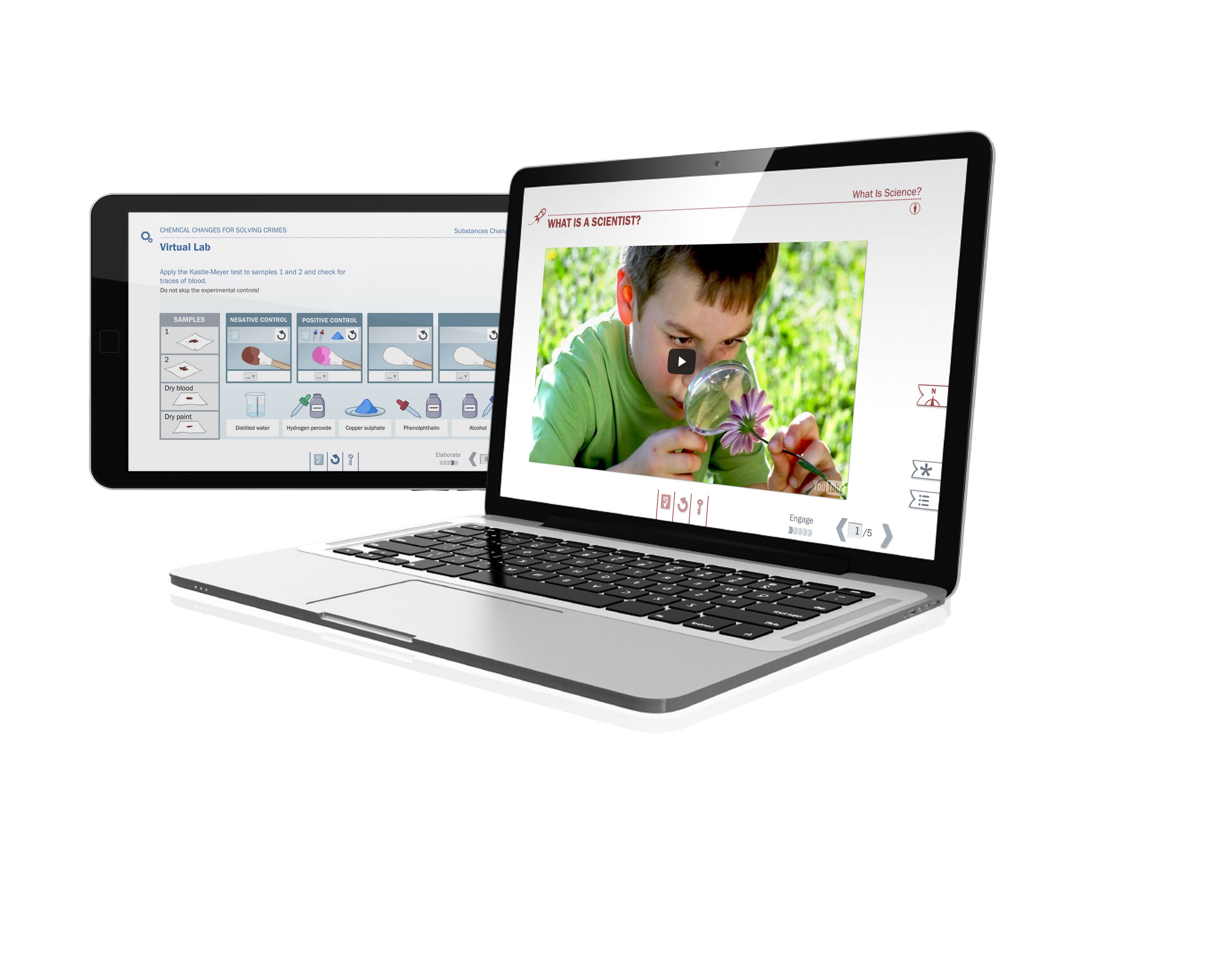 Edukien hainbat atomizazio-maila daude:
5E ikasgaiak osorik: 5E ereduaren arabera diseinatutako ikasgaiak, irakaskuntza-ikaskuntza ereduko fase guztiak barne hartzen dituena. Gutxienez zortzi saiotan egiteko diseinatuta.
2-5 orduko ikasgaiak: bi eta bost saio artean egiteko diseinatutako ikasgaiak.
Ordu bateko ikasgaiak: saio batean egiteko diseinatutako jarduerak.
Jarduera laburrak: ordu bat baino gutxiagoan egiteko diseinatutako jarduera eta ariketak.
Ikasgai laburrak: ordu bat baino gutxiagoan burutzeko diseinatutako ikasgaiak.
5E ikasgaiek, aldaketa kontzeptuala eta ulermen bidezko ikaskuntza ahalbideratzen duten ikaskuntza sekuentziak barne hartzen dituzte. 5E-en sekuentzia banatuko ataletan sailkatzen diren ikasgai laburrek osatzen dute eta ikaskuntzaren helburu eta gaiaren arabera antolatuta daude. Besteak beste, aurrerago garatuko diren kontzeptu berrien sarrera erakargarri gisa diseinatutako ikasgaiak daude, galderetatik abiatuz kontzeptuetara hurbiltzeko jarduerak, aurretik jorratutako ezagutzak garatzeko atazak eta baita eskuratutako jakintzak errepasatzeko eta ebaluatzeko ariketak ere.
Bit ingelesezko hitzak esanahi bikoitza dauka eta Science Bits izenak gure proiektuaren asmoa erakusten du.
bit /bɪt/ n. [countable]
1. Computing: a single, basic unit of computer information
bit2 /bɪt/ n.
1. a small piece of something
bit /bɪt/ n.
(piece) zatia m, puska m, atala f.
(Comput) atal m, ale m, unitatea f informazioa.
Izan ere, lehen esanahiak Science Bits hezkuntzako ebazpen digitalari egiten dio erreferentzia. Bigarrenak, Science Bitsen materiala parte txikietan zatitzeari egiten dio aipamena (ikasgaiak, jarduerak eta abar), non hezkuntza ertaineko edozein zientzia curriculumekin konbina daitekeen edo nahierara ordenatu.
Osatu zure zientzia curriculuma Science Bitsekin